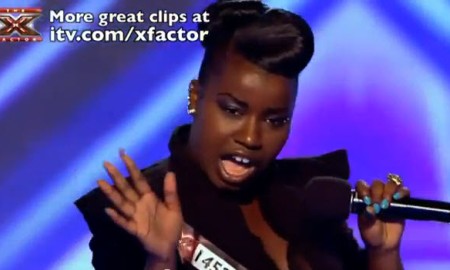 I know, I know this post is late again.

Just to mention again what was said on last weeks X Factor post this will normally be out on a Sunday but, as it's been bank holiday weekend here in the UK I spent most of it in the pub watching football, good times.

Well it was until today when I had to come back to work never mind though.
I watched this weeks show Monday night, a few sheets to the wind as they say so lets see how we get on.

Not to many crazy people to mention this week I think finally after 8 seasons of X Factor the nutters appear to be steering clear allowing people who can actually sing some time on the stage.
I may as well start with someone who if I'm honest I thought was going to be one of those nutty people I mentioned above.

Johnny Robinson is a 45 year old from Harrow in London, he even left the judges staggered who I think had already formed an opinion before he started to sing.
Craig Colton, now he's a bit of a dude turning up at the auditions to surprise his parents, did anyone else think his dad was Peter Kay's double?

The 22 year old from Liverpool done them proud on the night singing Adele Hiding My Heart Away and sailing through to the next round.
Being in Liverpool this week, it's only right that the judges look for some talent from the bands that auditioned.

Unfortunately for the bands being in Liverpool they are compared to the Beatles.

Then the Keys turned up, they were good but I don't think they will compete with JLS or the Wanted.
I have to throw someone in who can't sing, he wasn't crazy I think he genuinely thinks he can sing.

Don't worry though after this audition Mark Byron was reliably informed by Simon Cowell, sorry Gary Barlow that he can not sing.
Derry Mensah from Corydon next, I'm not sure if he turned up to sing or just profess his undying love for Destiny's Child star Kelly Rowland.

He was pretty good and he is right Kelly is very cute but Tulisa steals the show for me.
I think we may well have seen the winner of the show during this episode Misha Bryan a 19 year old from London who has been singing since the age of 9, she hopes to make it big and on Saturday night (Monday for me) she wowed the judges with her very own re, re, reeeeemix of Aretha Franklins Respect.