By now we all know who Ricky Gervais and Stephen Merchant are, one person we weren't to familiar with was their comedy counterpart and best friend Karl Pilkington. Karl is your typical Englishman who considers visiting Spain every year, going to British pubs and eating British food a holiday. All that changed last year when Gervais and Merchant sent him on a trip around the world to visit the seven wonders, that of course wasn't the case and Karl was roped into some hilarious situations against his will. The fist series was a massive hit here in the UK and turned Karl Pilkington into a household name.
Now, he's back and this time Ricky and Stephen have sent him on another trip around the world to take part in activities that are considered "things you should do before you die". Karl is informed as always that he is simply going sight seeing but we all know different, as Karl should by now.
In the first episode of the new series Karl is sent to Alaska, he believes he is going Whale watching, the clip that has been released on Ricky Gervais blog is hilarious, there is no video just an answer phone message left from Karl to Ricky when he realises he has been sent on a industrial fishing vessel, you know the guys from Discovery Channels Deadliest Catch, yeah? Well I don't think Karl got quite the Whale watching experience he was expecting.
Following that a photo was released on the net from the second episode of the new series, where Karl was simply sitting on the ground following a parachute jump. He really does not look like he enjoyed the experience to much.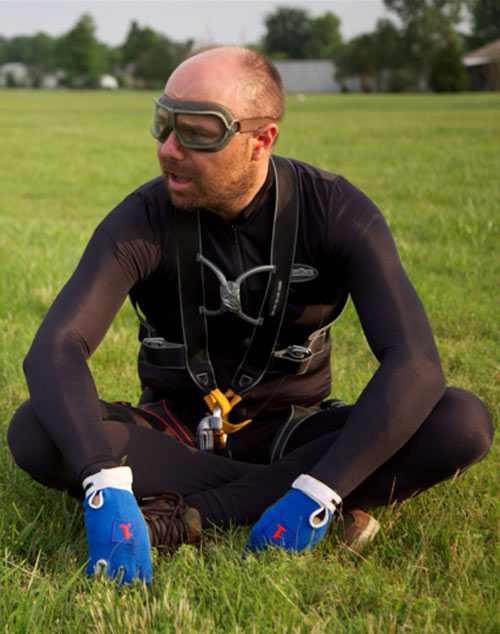 The second series of the show is due to go out on Sky1/HD in September 2011 and will no doubt be just as funny if not funnier than the first series, if you missed the first series then you can get it from Amazon at the link below.