So the Hangover Part II is going down a storm here in the UK just as expected, the movie took a massive $30 million on it's opening weekend in the states, granted it did not do that well here but, they never do. I still haven't seen it yet so I'm still on it, promise.
So new to the cinemas this week, well, there are some pretty good movies coming out this week. Let's take a look at them below.
X Men: First Class
Starring: James McAvoy, Michael Fassbender and Jennifer Lawrence
Ok so I know this movie was actually released here on Wednesday June 1st but, I figured that no one would be going to see it until the weekend. I have seen the first three X Men movies but not the fourth and they are pretty good, special effects are amazing. I have only seen the third partially but figure I can fill in the blanks.
This new fifth installment of the franchise is taking us back to 1963 the prequel to the original X Men movie. Charles Xavier and Eric Lenscherr otherwise known as Professor X and Magneto are the best of friends working together with other mutants. A rift causes the friends to start a war between Magneto's brotherhood and Professor X's X Men.
The trailers for this movie look amazing and you can be sure I will be getting around to watching it at some point and posting my review, in the mean time check out the trailer below.
Senna
Starring: Ayrton Senna, Alain Prost and Frank Williams
Now I'm a big fan of Formula 1 racing, unfortunately not so much when this guy was around. I don't know a lot about the movie other than it's a documentary. I probably won't be in a hurry to see it but, you can be sure that if I get the chance and it comes on TV then I will give it a watch.
The footage of Senna is of course from archive but, the movie charts the decade he was in the world of motor racing winning three world titles, looking at his fierce rivalry with Frenchman Alain Prost, and also the saddest weekend in motorsport history which was watched by 300 million people on TV when the greatest motor racing driver of all time Ayrton Senna was tragically killed in the 1994 San Marino Grand Prix.
Screwed
Starring: James D'Arcy, Noel Clarke and Frank Harper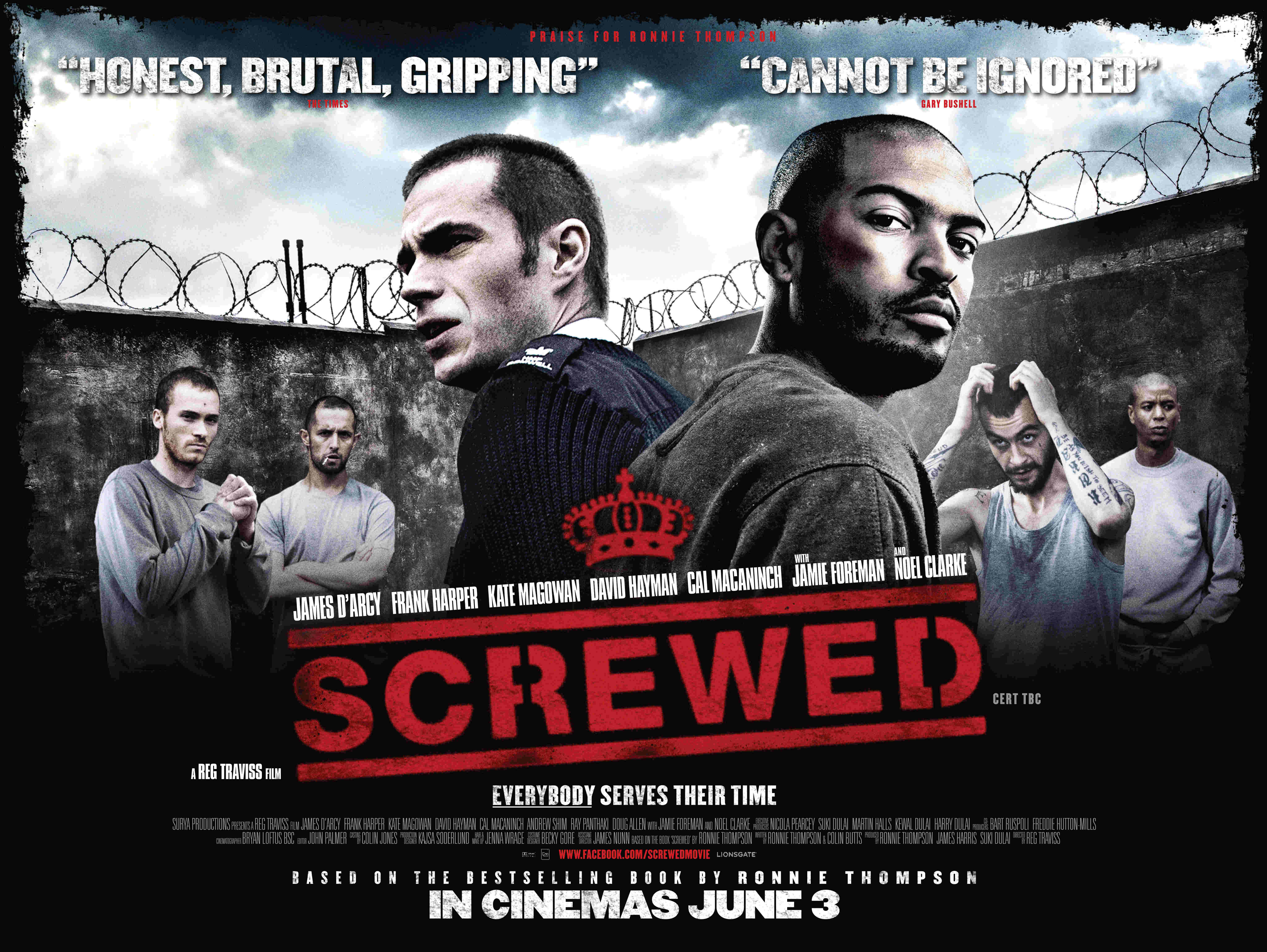 I saw this one whilst researching for this weeks posts and it took my interest due to the British acting talent that is on display. The movie is based on a book of the same name and looks like it will be worth a watch.
The movie is a semi-biographical story of Ronnie Thompson, who for seven years worked as a prison guard in some of the UK's most dangerous prisons. The story revolves around Sam who has just returned from Iraq and taken a job as a prison officer, soon he is exposed to the underworld of prison life including corrupt guards and drugs trafficking.
Ok so that's it for this week's movies, hope you enjoyed the latest, it's been a busy week here with all of the Britain's Got Talent semi finals going on and new MTV show Geordie Shore to report on but, I got there.
I've not banged on about this for a while so I will do it now, get subscribing to the the RSS feed the button is top right and it's FREE, also be sure to "like" the Facebook page and follow us on twitter, cheers.