What's on at the pictures this week? Well stick around and I'll tell you, just like last week this should prove to be another good one with plenty going on in a couple of new comedy movies which have heavy weight casts, an absolute cracker of a movie about espionage and then there is this other one with Sarah Jessica Parker in, that in all honesty will probably be the only one I manage to catch.
I'll start this week with the biggest movie as always, Espionage thriller Tinker Tailor Soldier Spy. A movie that seemed to appear from no where, by the time I heard of it the trailer wasn't worth posting but, it's here for you now along with my usual little ditty.
Starring: Gary Oldman, Colin Firth, Tom Hardy, John Hurt and Benedict Cumberbatch
The movie is set in the 1970's and is based on a book of the same name which was released in 1974. The story follows espionage veteran George Smiley, a former MI6 agent who in the days of the Cold War is forced out of semi retirement in order to uncover a Soviet double agent working in the British intelligence community.
The movie comes with a stellar cast including recent Oscar winner Colin Firth, in all honesty it's not the kind of thing I would normally watch, the Bourne movies are a bit more my thing but out of everything released this weekend I would put this top of my list.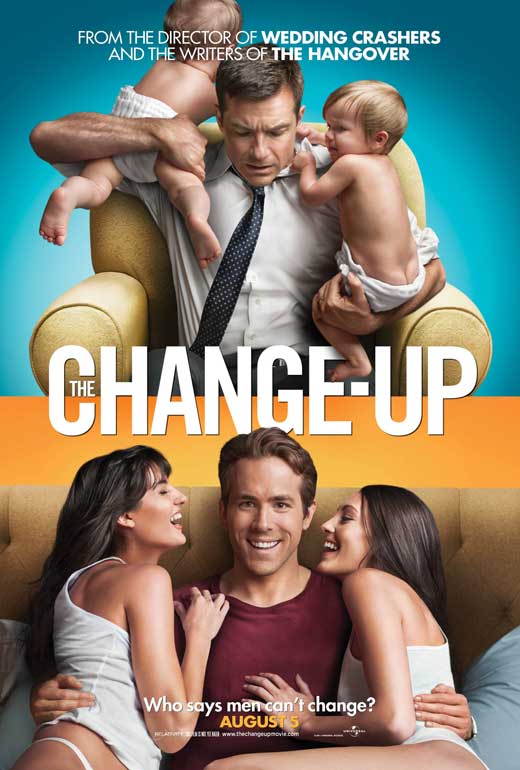 Am I the only one who thinks Jason Bateman is in everything at the moment? Probably not. The Change Up is a movie I can tell you a little more about, it's one of those that I feel like I've already seen due to the amount of trailers released and promotion time the actors have had on TV.
Starring: Ryan Reynolds, Jason Bateman, Leslie Mann and Olivia Wilde
Growing up Mitch and Dave have been the best of friends, as they get older they grow further apart with Dave getting a high paid job, married and having kids. Mitch on the other hand has none of that, no responsibility at all and from the outside looking in he wants some of Dave's action. Following a drunken night out the friends wake up in each others body's and quickly discover that neither of their lives are as rosy as they first seemed.
Ok girls calm down I know Ryan Reynolds is in the movie, and yes I'll admit he is funny, ha thought I was going to admit something else there, right? No seriously he is a funny guy but this type of thing has been done before, Tom Hanks (Big) and Jennifer Garner (13 Going On 30). The laughs will be there but I don't think they will be gags we haven't heard before.
I'm not sure what to make of this next movie, 30 Minutes Or Less is a new action, adventure and comedy movie starring Jessie Eisenberg, another guy who is a quite a few movies right now probably due to his portrayal of Mark Zuckerberg in the movie The Social Network.
Starring: Jessie Eisenberg, Danny Mcbride, Aziz Ansari and Nick Swardson
Eisenberg plays Nick, a pizza delivery guy who is kidnapped by two fledgling criminals. The said criminals strap a bomb to his chest and tell him that he must rob a bank for them, catch is he only has a set time, mere hours to complete the task or else.
I really don't know to much more about the movie, and don't know what to make of the different bit and pieces I have seen on it, it's clearly more of a comedy movie than anything else, it has a very bright and colourful IMDB home page so maybe it will be worth a look. For me though it will probably be better than SJP's latest offering but the two movies mentioned above would be on my list before this one.
Last one to mention this week, I Don't Know How She Does It starring Sarah Jessica Parker. I don't have the trailer here for you but you can jump over to IMDB and check that out, in what is more than likely a chick flick as they say the movie follows Kate Reddy a high flying finance executive who is the breadwinner for her husband and two kids. I don't mind SJP, and will even admit that I like Sex and The City (the TV show and 1st movie), but The Family Stone (crap), Failure To Launch (crap) and Did You Hear About The Morgans? Nope me neither!
Remember I will try and get round to seeing these movies and as I do they will be reviewed. Be sure to subscribe to the RSS feed, follow me on Twitter or "Like" the site on Facebook to ensure you don't miss out on the latest.