We are back again this week for all you movie goers, supplying you with a write up and trailers of everything worth going to see at the cinema this week. First up,
We commented on this movie coming out a while ago
HERE
, and it is finally released to UK cinemas this weeked. We are of course talking about,
Source Code
Starring: Jake Gyllenhaal, Michelle Monaghan and Vera Farmiga
The movie see's Gylenhaal play Coulter Stevens, a solidier to who wakes up and finds himself in another mans body. Stevens soon discovers that he is part of a mission to find the bomber of a Chicago commuter train. The experiment being like no other that he has heard of and named by the government as "Source Code" it enable Stevens to pass into another mans body for the last 8 minutes of his life. Stevens goes on to re-live the incident over and over again hoping to solve the mystery before a second attack, however complications arise when Stevens falls in love with one of the female passangers and wants to break the cycle.
Sucker Punch
Starring: Emily Browning, Vanessa Hudgens and Abbie Cornish
This movie has certainly been getting some hype both here on the Internet and TV, to be honest I don't know a great deal about the movie and it not something that will be high on my viewing list but I like to keep everyone informed.
Emily Browning plays Baby Doll a girl who is locked away in a mental asylum for 5 days by her abusive father. In the asylum she meets other girls, all of whom want to escape. Baby Doll creates a fantasy world in her mind where her and four of the other female inmates plot a plan to escape the facility.
if you have kids, then the movie for you this week is,
Hop
Starring: Russell Brand, James Marsden and Elizabeth Perkins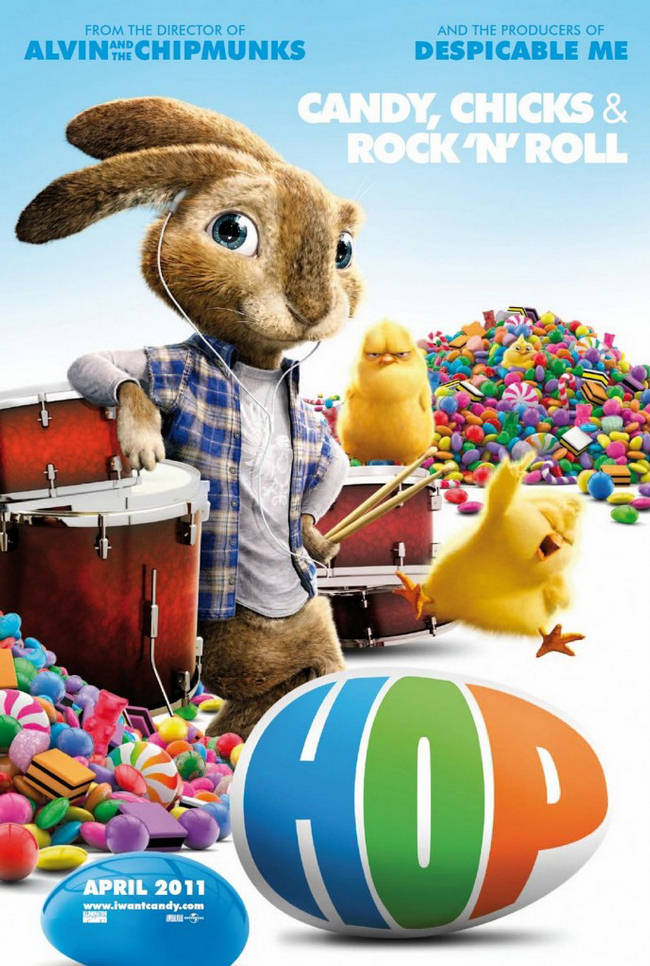 The movie follows E.B voiced by Russell Brand, he is the son of the Easter Bunny and in line to take his fathers place. EB has other ideas and wants to become a rock star, so off EB heads to hollywood hoping to become a drummer in a big rock and roll band.
This movie looks quite amusing and should be good to keep the kids entertained this weekend, with the comic timing of Russell Brand there for the adult entartainment as well as the kids.
So thats your cinema viewing for this weekend, dont forget to FOLLOW us to keep up with all the latest in movies, music and televison news and gossip, you can also subscribe to us via E-mail.
Leave you comments below I respond to them all. Finally if you are thinking of going to see new Bradly Cooper movie Limitless this weekend, then check out the review.
Limitless movie review